Your web browser is out of date. Update your browser for more security, speed and the best experience on this site.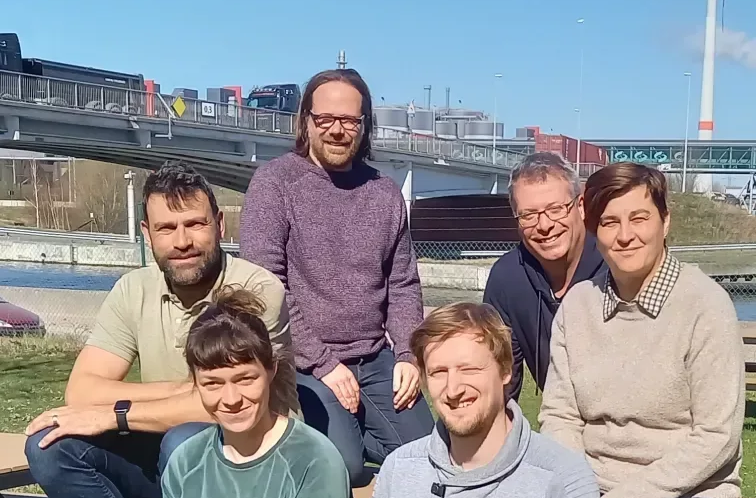 Who are we?
Due to good mutual communication and internal cooperation, we can address very diverse challenges in a professional and smooth manner. Each member of our team has the opportunity to further develop their own interests and specialisation, in which we continuously strengthen each other. Through close cooperation, we strive for a lasting relationship with our customers, who can gain the maximum benefits from our expertise.
This is our team!
Mission & Vision
We are a team of experts that supports and advises its customers in an objective and qualitative way, based on measurements and analyses.
By working together with our customers, we strive for a sustainable solution with the aim of guaranteeing or improving the quality of the environment.
OLFASCAN & MILVUS
MILVUS consulting NV is the name of the merged company of OLFASCAN and ECOSCAN. Since the merger, OLFASCAN and ECOSCAN have been active as trademarks of MILVUS consulting NV. In addition, NOLAB was established as a third trademark. The unification of the complementary teams ensures that we can serve the customer even better and more flexibly.
For many years, our team of experts has been ready to provide customized odour advice. In this way we strive for the best solution together with you.
Looking for a way to analyse volatile organic compounds? You can contact us for an extensive study, in which we look for the most suitable solution together with you to answer your question about VOC.
NOLAB
Do you need environmental or nature reports? We can assist you! From all kinds of impact studies, necessary for the permit application, to ecological studies: our experts are ready for you.
ECOSCAN
How can we help
Would you like additional information? Or do you have a specific question for one of our employees? Then be sure to contact us via our contact page.