Your web browser is out of date. Update your browser for more security, speed and the best experience on this site.
Accredited Expert Odour/Air
The OLFASCAN team has various experts in-house with the VLAREL recognition as an expert in the air discipline for the sub-domains of odour and air pollution.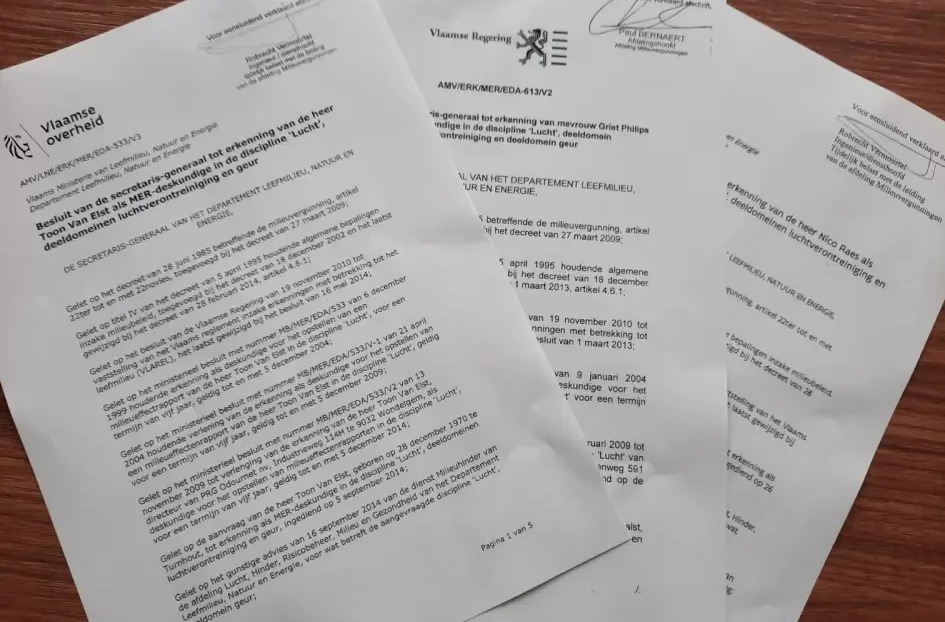 Looking for an expert in air or odour?
In the context of special conditions of the permit or follow-up, an expert air/odour is often required. Our flexible and efficient way of working, coupled with the experience and extensive expertise, allows us to fulfill your specific request in close consultation with you.
It is sometimes necessary to prepare an environmental impact report (EIA) in the event of an extension, re-permit or adjustment to operational management. The aspect of air is often an important key discipline.
How can we help
Would you like additional information? Or do you have a specific question for one of our employees? Then be sure to contact us via our contact page.